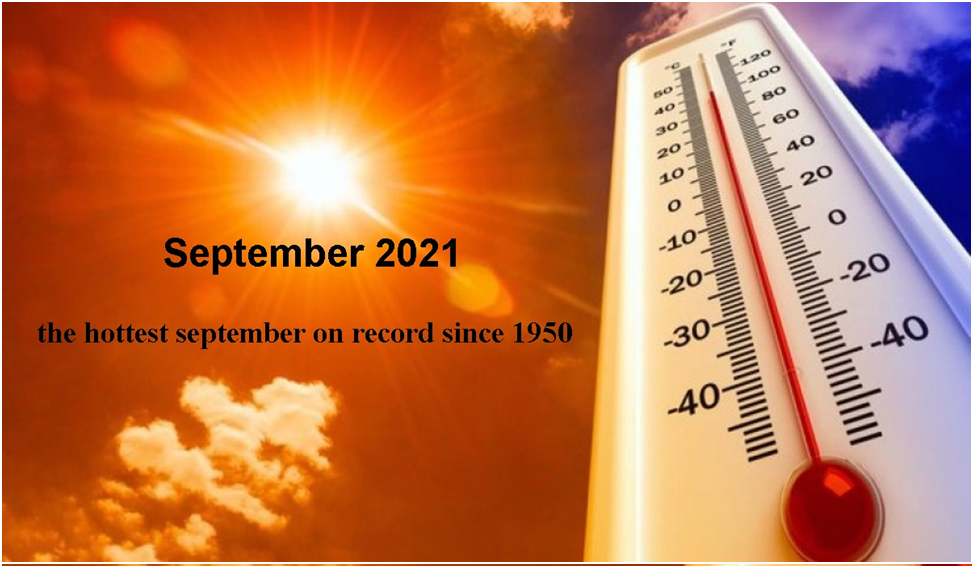 September 2021 is the hottest september on record since 1950
     During september 2021, Tunisia has known an extension of summer and the temperature continued to rise in all regions. the temperature rates were higher than the reference rates (1981-2010) in all stations (24 main stations) and the average of the mean temperature during this month was 28.4 °C, while the reference rate for the same stations was 25.4 °C.             
The average of mean temperature in September 2021 exceeded the reference rate by a significant difference of (+3.0) °C, which ranks September 2021 the hottest since 1950.
    Regarding rainfall, the total of September of this year in all the main stations amounted to 276.7 millimeters and was less than the reference total (847.2 millimeters), and the decrease was 67.3 percent, and September 2021 ranks among the driest months, unlike September 2020 which was the most rainy since 1950 with a total of 1410.9 millimeters.