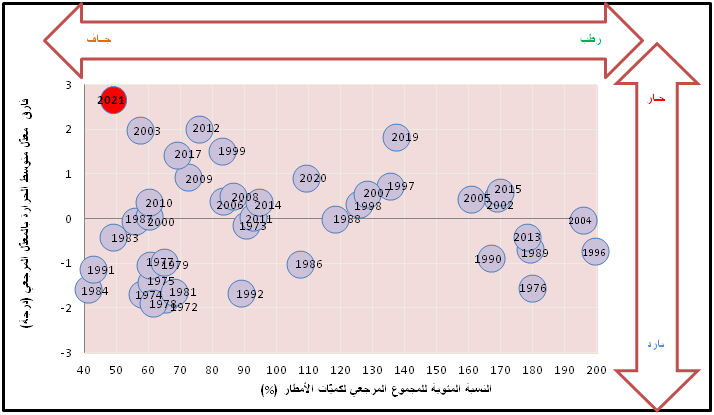 Hottest summer on record since 1950
     The summer of 2021 was characterized by an exceptional rise in temperature across the country. Several regions had known new records.
      On average and throughout Tunisia (24 main stations), the average temperature reached 29.95 °C and was above the reference normal (1981-2010) with a significant difference of (+2.65 °C) . This gap ranks summer 2021 as the hottest summer ever.
     Regarding rainfall, rains were rare or even absent during the summer of 2021. The seasonal cumulative of all stations (24 main stations) reached 268 millimeters, it was lower than the reference cumulative of the same stations (546 millimeters) with a deficit of 51%.