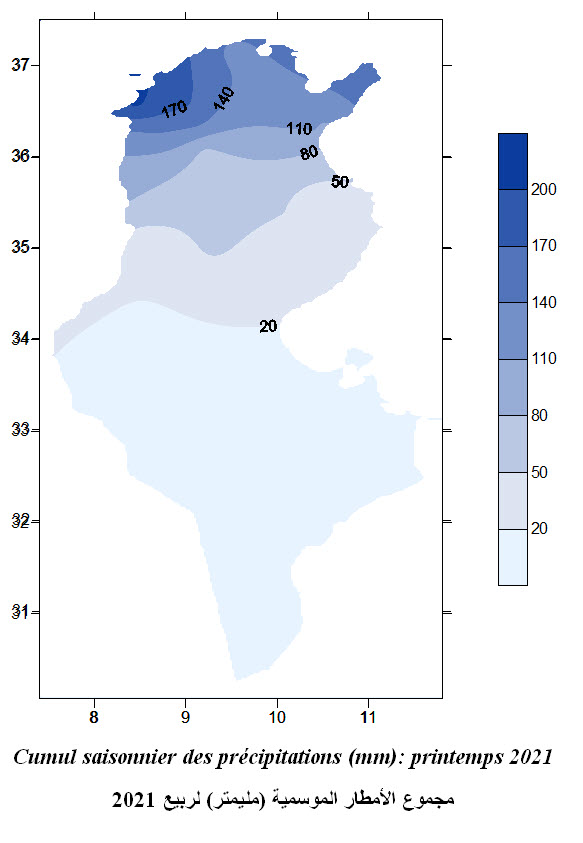 In spring 2021, the average temperature in most regions was slightly above benchmark rates.
The overall average of the main stations (24 stations) reached 18.21 degrees, exceeding the
benchmark rate by a deviation of +0.88 degrees, this made the spring of this year the seventh
warmest spring last ten years.
As for the rainfall amounts, the total seasonal rainfall in all the main stations was 1636.30
millimeters, and it was 20% lower than the seasonal reference total for the same stations
(2044.27 millimeters) and this deficit was recorded despite the local surplus in almost all the
northern regions (Bizerte, Tabarka, Kelibia, Tunis, Beja, Jendouba and Nabeul) because the
deficit in the central and southern regions was very significant.