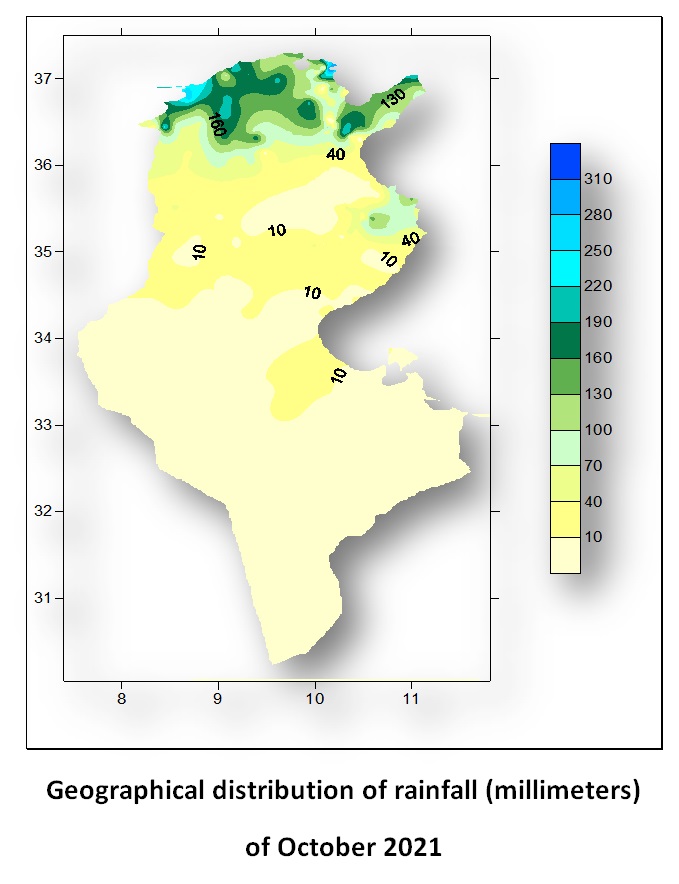 Climatological Report for October 2021 in Tunisia
     During the month of October 2021, the average temperature in general was slightly lower than the reference rates (1981-2010) in most regions (25 main stations) and ranged between 15.5°C in Thala and 24.0°C in Tozeur. The general average of the average temperatures during this month was 21.2°C and it was below the reference average for the same stations (21.4 °C) with a small difference of (-0.2) °C.
     Concerning rain, the monthly total in all stations (25 main stations) amounted to 1100.1 millimeters, while the reference rate for the same stations was 949.9 millimeters, and the surplus rate was 16 percent.